(Not that one)
Responsible Author: Mark G. Hopkins | Philadelphia, 05/31/2017, 08:45 Time
USPA NEWS -
A domain is something that you may have heard of or even own. It's basically a name that means something to someone. It can be as simple as your actual name or an odd mix of letters and numbers.
Originally domain names were thought to be the realm of big business or the wealthy. They were exclu
We owe the good ones.
Responsible Author: Mark G. Hopkins | Philadelphia, 05/18/2017, 05:53 Time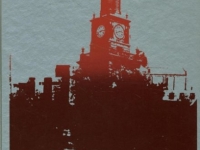 USPA NEWS -
Teachers are the one of the few real Unsung. They don't get the credit they deserve. We should change that. They impact all our livess and their influence easily spans generations. Without a good base of eduators we are doomed as a society. We are all teachers and we are all students.
| | |
| --- | --- |
| | RAHMA-SOPHIA RACHDI |
| | Robbie Merritt |
| | Ruby BIRD |
| | Yasmina BEDDOU |
| | Daren Frankish |